Exploring our Lewis Center Location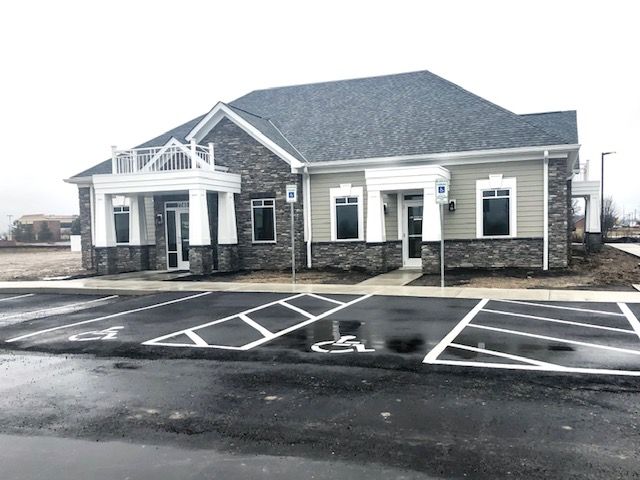 As you may already know, we opened our SECOND office location in Lewis Center in December of 2018. As of March 2019, we're up and running in full swing and would love to share with you some of the cool features that were thoughtfully included when designing our newest office.
As with our Westerville location, Dr. Kulesa played a pivotal role in designing how our Lewis Center office would look, function and provide comfort to our patients and team.
Here are some of our favorite features!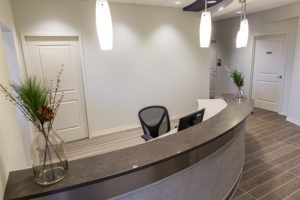 Upon entry, you'll be greeted by one of our friendly Patient Concierge team members. Help yourself to a drink and snack from our snack bar and have a seat in our comfortable waiting lounge. (Although, don't get too comfortable, because you likely won't be there long.)
During your short wait, the kiddos will be more than entertained by toys, games and books in their own special Kid's Corner.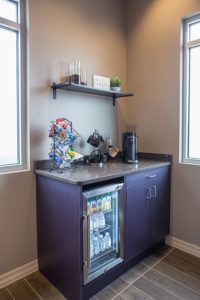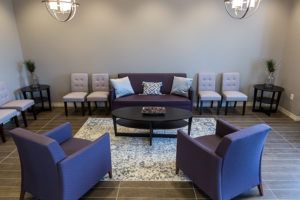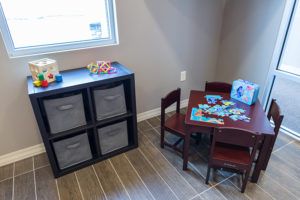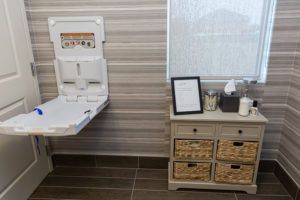 As a busy mom herself, Dr. Kulesa understands the frustration that can be felt when you're in public and realize you forgot to restock the diaper bag or are in need of a personal item for yourself.
With that in mind, she designed a fully stocked restroom anticipating anything you may need while visiting our office…
As in our Westerville office, our pristine operatories are equipped with flat-screen TVs and you'll be offered a full list of complimentary services from our comfort menu, including noise canceling headphones, a warm blanket, essential oil infused warm towels, paraffin hand dips and much more, to keep you occupied, comfortable and maybe even forget you're in the dental chair.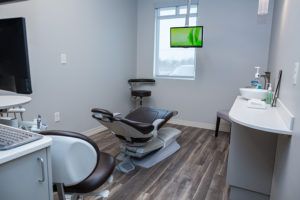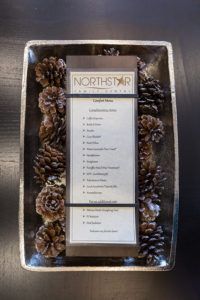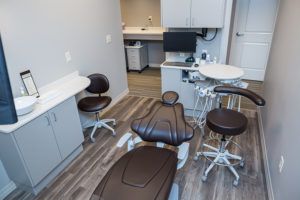 Our Oral Surgery Suite is second to none. In the event that you should need treatment of this nature, Dr. Park will be able to provide you the highest quality care in a relaxing surgical room, complete with a dedicated, private recovery room.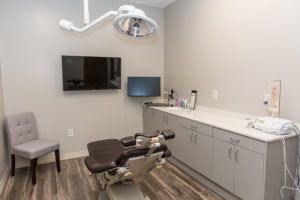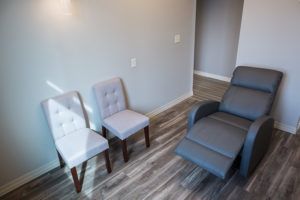 For more information or to schedule an appointment at our Lewis Center location, please contact our team at 740-739-4240. We look forward to exceeding your expectations and providing exceptional care to you and your family.