Stars, Stripes & Smiles
𝗦𝗧𝗔𝗥𝗦, 𝗦𝗧𝗥𝗜𝗣𝗘𝗦 & 𝗦𝗠𝗜𝗟𝗘𝗦!
We are excited to announce our FREE Dentistry for Veterans & Active Duty Military Event!
𝗪𝗵𝗲𝗻: Friday, July 2nd from 9 am-3 pm
𝗪𝗵𝗲𝗿𝗲: Our Lewis Center location
Northstar Family Dental
7740 Graphics Way
Lewis Center, OH 43035
𝗖𝗮𝗹𝗹 𝟲𝟭𝟰-𝟯𝟵𝟮-𝟴𝟴𝟳𝟵 𝘁𝗼 𝘀𝗰𝗵𝗲𝗱𝘂𝗹𝗲.
This event is open to Veterans & Active duty military. Must present some form of military ID OR discharge papers.
Appointments are good for Cleanings, Fillings, and/or Extractions.
Appointments must be scheduled.
Starting at 11 am, we will be grilling out! Please feel free to stay and hang out after your appointment.

Veteran Companion Animal Services
We are excited to welcome Veteran Companion Animal Services to our Stars, Stripes & Smiles event. Their mission is to
enrich the lives of veterans, military families, and dogs through the many benefits of the human-animal bond.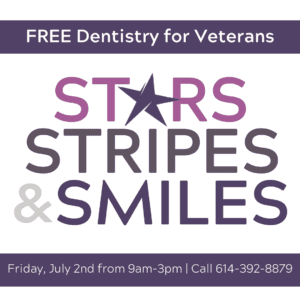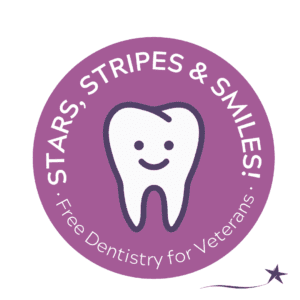 Thank you to all the local businesses that have donated:
– N2 Publishing
– Manning & Napier Advisors
– Follow The Eyes
– Rising Moon Apparel
– Young Wild Balloon Co. 
– Roosters
– Salaita Orthodontics
– Marianne's Chocolates
– Schrick Orthodontics  
– The Church of Jesus Christ Latter-Day Saints   
– Elevate Nutrition Lewis Center  
– Fleet Feet of Lewis Center