Sports & Protecting Your Teeth
According to a recent issue in the Journal of the American Dental Association (JADA), more than 5 million teeth are avulsed each year; many during sports activities, resulting in nearly $500 million spent on replacing these teeth each year.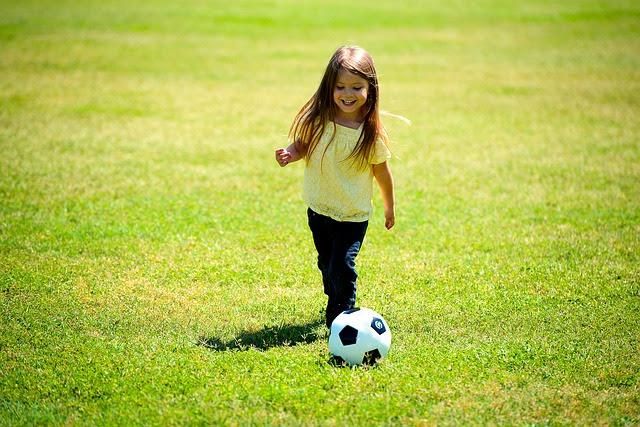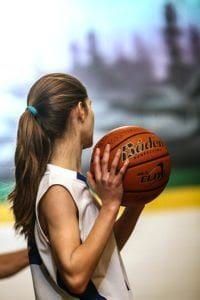 Each year at Northstar Family Dental we see a handful of patients with mild to severe dental trauma due to sports related injuries. The most common being soft tissue injuries (lacerations, etc.). The majority of the dental trauma cases we treat are tooth (crown) fracture, tooth avulsion (loss of tooth from its socket), or tooth subluxation (a tooth that has increased mobility but has not been lost).
As you may have already guessed, football, soccer, lacrosse, field hockey, baseball, softball and wrestling are all frequently to blame for sports-related mouth injuries. But did you know, recent studies by the JADA have shown that basketball had the highest injury rate with both male and female students due to hand or elbow contact or by collision with other players. The close contact of basketball players, as well as the speed of the game increases the potential for possible orofacial trauma.
When it comes to choosing a mouthguard to protect your child's oral safety, you will find three choices:
"Off-the-Shelf" Mouthguards:
Off-the-shelf guards may be purchased from a sporting goods store, pharmacy, or a department store. They are made of rubber, polyvinyl chloride or a polyvinyl acetate copolymer. The advantage is that this mouthguard is relatively inexpensive, however the disadvantages far outweigh the advantages. They are available only in limited sizes, do not fit very well, inhibit speech and breathing, and require the jaws to be closed to hold the mouthguard in place. These concerning limitations led the Academy of Sports Dentistry (ASD) to state that they do not feel that off-the-shelf mouthguards allow for adequate protection of the teeth and that the stock mouthguard is unacceptable as an orofacial protective device.
"Boil and Bite" Mouthguards:
This thermoplastic material is immersed in boiling water for 10-45 seconds, transferred to cold water and then adapted to the teeth (also known as "boil-and-bite" guard). While always better than nothing, the main issues we see with the homemade boil-and-bite guards are that they still don't always fit properly, which decreases comfort and reduces compliance. (That's right mom, you may not even know it but your kiddo may be popping that uncomfortable thing out of their mouth as soon as a parent or coach is not looking!)
Custom Fitted Mouthguards:
This is the superior of the three types. Dental professionals believe custom fitted mouthguards to be well worth the cost to protect an athlete's teeth from injury. Most parents will spend quite a bit of money on athletic clothing and shoes, but might not think about taking the most cautious approach to protecting their child's teeth. Made in a dental office, these mouthguards are specially created for each individual and fabricated using a vacuum method to form the material specifically to fit that patient's mouth The advantages include fit, ease of speech and breathing, comfort and retention. By wearing a protective mouthguard, the incidence of a concussion by a blow to the jaw is significantly reduced because the condyle is separated from the base of the skull by placing the mandible in a forward position.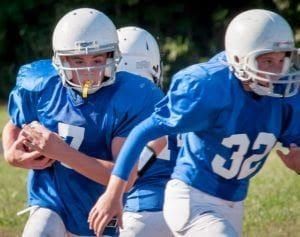 Lack of proper protection can lead to loss of a tooth and increased risk of fractured tooth or jaw. Not only do mouthguards help prevent orofacial trauma, they reduce the cost of these injuries in the long run significantly.
FYI! Reach out to your insurance provider as they may cover some or all of the cost of a custom-fitted mouthguard!
At Northstar Family Dental, we offer custom fitted mouthguards for athletes by appointment. The fitting only takes about 30 minutes in our office and because we have the appropriate technology to make the entire mouthguard in-house, versus sending it out to a lab, we can have the mouthguard ready for you in about two weeks.
If you call our office at 614-891-4242 and mention you're a Columbus Mom's Blog reader you can receive $10 off your child's- custom fitted mouthguard!
In the event that your child DOES suffer from a dental related injury, don't panic! Contact your dentist immediately. The tooth will be evaluated and treated properly. If the tooth is completely removed from the gums, place it in the child's cheek or in milk to help preserve the tooth while you contact your dentist for further instruction.
Below, you'll find a photo of a young man who broke his two front teeth. We helped him get back to as good as new in one visit, utilizing dental bonding, with NO numbing and NO drilling!