Sedation Dentistry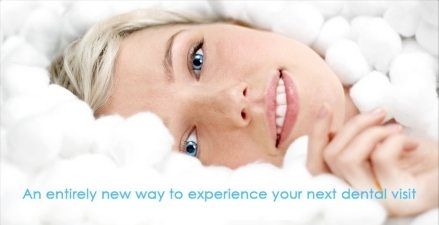 For many people, visiting the dentist can be difficult due to anxiety, stress, or discomfort sitting for long periods of time. At Northstar Family Dental, your comfort is our priority, which is why we offer sedation dentistry as a way for people to completely relax during their visit.
We offer three forms of sedation; Nitrous Oxide Sedation, Oral Conscious Sedation and IV Sedation, providing the perfect options for those with mild to severe anxiety.
Dr. Kulesa recognized there was a need to help ease the stress and anxiety in nervous patients. In order to better serve her patients, she completed an extensive sedation training program to become certified by the Ohio State Dental Board to perform IV Sedation in her office.
IV sedation provides a higher level of sedation than nitrous oxide and offers more predictable results than oral medication, all while maintaining the patient's consciousness—allowing them to completely relax and still interact as necessary.
If you experience dental anxiety and have been avoiding essential oral health care, the deep state of relaxation that can be achieved through IV sedation may provide you the solution you've been waiting for. Through the use of sedation dentistry, Dr. Kulesa and her team have helped many patients get the dental treatment that they so badly need, but have been too afraid to complete.
IV Sedation services at Northstar Family Dental are completely confidential; the office even provides a private back entrance and exit for patients who wish to skip the lobby area. When necessary, financing is made simple and affordable through Lending Club – a deferred interest medical loan provider.
If sedation dentistry sounds like it may be the way to go for you, feel free to schedule a complimentary consultation and we can discuss it further.