Anita's Teeth Whitening Story
Anita has been a loyal Northstar Family Dental patient for as long as we can remember. And for as long as we can remember, our whole team looks forward to seeing her when she is in the office. She has such a joyful and kind personality and has the ability to light up our office.
So when Anita expressed interest in getting her teeth professionally whitened, we were so excited for her, knowing that the treatment would elevate her smile to match her bright personality.
One might ask why Anita chose an in office ZOOM teeth whitening treatment over a drug store DIY option? There are a number of advantages to choosing a professional teeth whitening treatment over the numerous at-home options available.
Professional treatments offer more thorough whitening. When it comes to dull, stained teeth, there are often two kinds of problems: extrinsic and intrinsic staining. Extrinsic staining occurs in the enamel of teeth while intrinsic staining occurs within. Over-the-counter products are meant to remove extrinsic staining, while professional treatment can remove both extrinsic and intrinsic staining.
In-office treatment is more comfortable. When you opt for professional teeth whitening, personalized trays are created for your treatment, allowing them to fit your mouth perfectly, resulting in little-to-no irritation or discomfort. Over-the-counter options come with a one-size-fits all tray or slippery, hard to manage strips that often don't offer full coverage. As an added bonus, at Northstar Family Dental, we provide flat screen TVs, neck pillows, blankets, noise cancelling headphones – everything you will need to completely relax during your one hour treatment.
Instant Gratification. Although over-the-counter teeth whitening products have been proven to show results, it can often take weeks and even months to actually see anything. With our ZOOM whitening professional treatment you can often experience 4-8 shades of brightening in just ONE appointment. You can literally walk away the same day ready to show off a brand new smile.
Professionally monitored treatments result in little-to-no sensitivity. Another common complaint of over-the-counter teeth bleaching products is that they often result in the teeth and gums feeling sensitive and painful afterward. In the most dramatic instances, improperly monitored whitening products can result in hydrogen peroxide burns on the gums. Our team is highly trained to ensure effective and SAFE results. In the event of some post-treatment sensitivity, we also provide a take-home sensitivity relief gel.
Take a sneak peek at Anita's ZOOM teeth whitening results: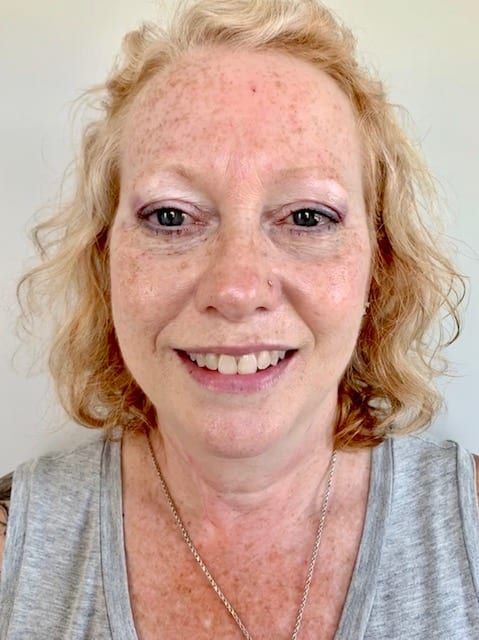 Before ZOOM Whitening Treatment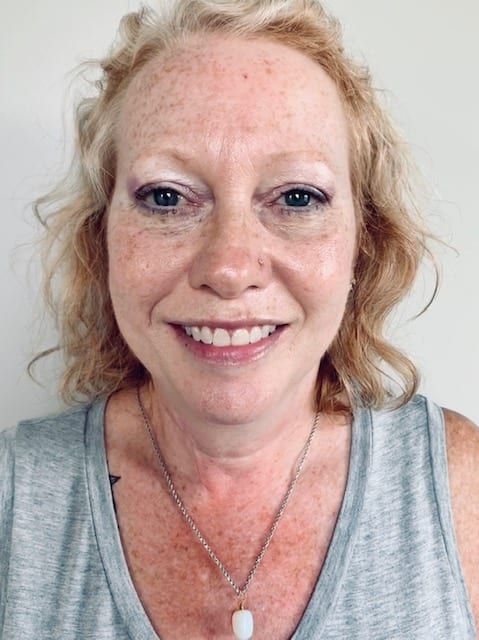 After ZOOM Whitening Treatment
BEFORE

AFTER
For more information about Northstar Family Dental ZOOM teeth whitening services or to schedule your appointment, please call our office at 614-682-6213.