All About Invisalign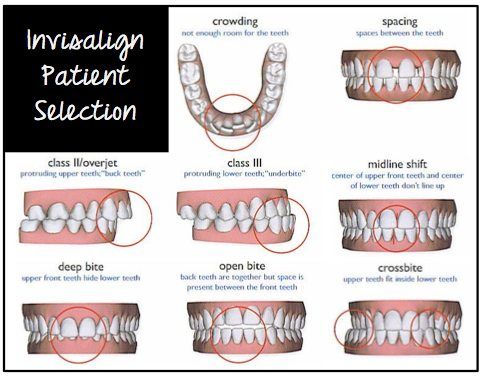 Could Invisalign Work for Me?
Yes! Invisalign is a predictable orthodontic treatment method that could be of benefit to almost everyone. Potential cases include:
Orthodontic relapse.  For example, if you stopped wearing your retainer, causing your teeth to shift out of alignment.
Crowded teeth
Spaced teeth
Bite discrepancies, including overbites and underbites
To align teeth in preparation for other dental work
---
What Exactly IS Invisalign and How Long Will it Take?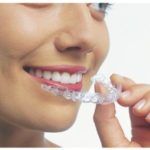 Invisalign is a method of orthodontics that utilizes a series of clear aligners to move teeth.  The aligners are specifically molded to fit each individual's mouth.
On average, most cases take between 3 and 18 months.Treatment time depends on your specific goals, dental conditions, and the type of movement needed.
---
What Can I Expect During Treatment?
Invisalign trays require at least 22 hours of daily wear.  The trays must be removed while eating, and while drinking anything other than water.  Teeth must be brushed before re-insertion.  Every 2 weeks, you will change to a new tray, and minimal soreness can be expected for a short time.
---
What is the Process From Start to Finish?
Consult.  We will discuss treatment goals, expectations, and the overall process in detail.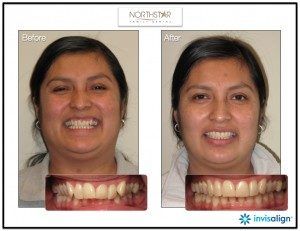 Records.  We will take a series of photographs and impressions of your teeth.
Monitoring Visits.  These will occur about every 6 weeks and should take under 30 minutes. We will check your progress, the fit of your trays, and give you 3 new sets of trays.
Retention.  When your treatment is complete, we will discuss what type of retainers would work best for you.  We will take records for their fabrication, and you will return in a week or so to receive your retainers.
---
What's Different About Northstar Family Dental's Invisalign Treatment?
Our goal is to make you happy. Mid course corrections and treatment refinements will be done at no charge to you(some other offices will try to charge extra for this). We are not satisfied until you are!
We are experienced. We are a Preferred Provider of Invisalign, and have a strong Invisalign patient base.
We can work with you on the financial part of treatment. We offer CareCredit, in-office payment plans, and work with most insurance companies.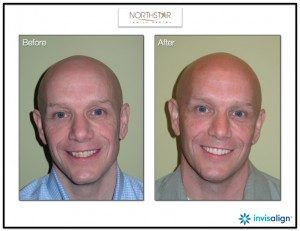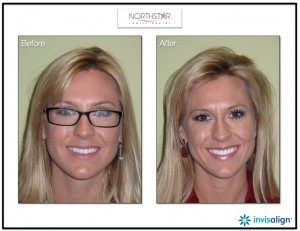 ---
Where Can I Find More Info?
Please visit the Invisalign website: Invisalign
Take the Invisalign Smile Assessment:  Smile Assessment
Check out our Invisalign Pinterest board for Before & After shots, and more Invisalign info: NFD Invisalign Pinterest Board
And, of course, we will be happy to see you for a complimentary consultation!